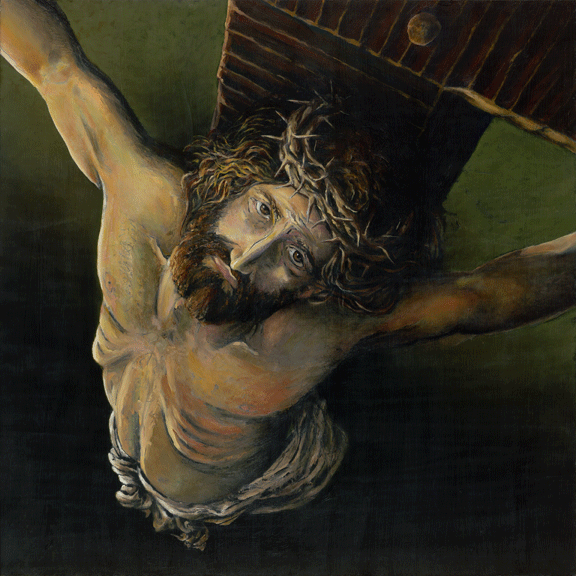 The Passion of Jesus comes in a variety of sizes.
The largest size is a Canvas Wrap, stretched around a 1-1/2" frame
that rises from the wall. The sides are reflected image from the edge of the art.
Smaller sizes are mounted on high density wood with a gold colored bevel edge.
The wood mounted art has an innovative slot on the back for hanging on the wall.
The smallest size is able to hang on the wall and is drilled for a wood peg
to become a standing table top display.


ITEM NUMBER
G001
G002
G01
G02


SIZE
34" x 34" - Canvas Wrap
24" x 24" - Canvas Wrap
11 1/2" x 11 1/2" Icon
5 5/8" x 5 5/8" Icon


PRICE
$ 465.00
$ 230.00
$ 44.00
$ 20.00